Order Online or Get a Quote: Precision-Cut CNC Cabinet Parts & MDF Doors
WE ARE A TEAM OF CUSTOM WOODWORKERS WITH THE EXPERTISE TO MILL ANYTHING IN WOOD!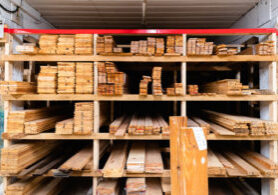 Lumberyard
A top-rated specialty lumberyard and woodworking supply store for all of your custom jobs and woodworking needs. No matter what wood, bit or blade you need, Barney & Carey Co. Inc. has it.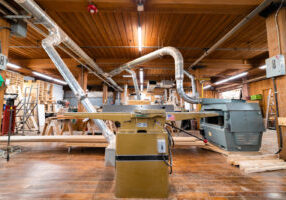 Woodworking
Custom milling, CNC routing, and woodworking performed by our team of expert craftsmen. Let us create your custom moulding, built-ins, cabinets, or other home improvement project.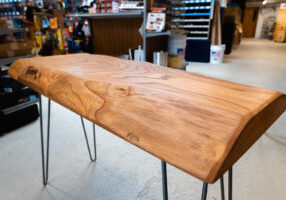 Furniture Repair
A piece of custom furniture is a timeless heirloom. We offer furniture repair and furniture restoration services, including antique furniture restoration. Ask about our furniture repair services today.
Expert craftsmen and a specialty lumberyard and woodworking supply store.
Here at Barney & Carey Co. we like to deal in wood. We are one of the best specialty lumberyards in the state, and when you need quality woodworking supplies, we are the #1 choice for top contractors, furniture-makers, finish carpenters and woodworkers. We also offer top-notch custom woodworking services that include custom milling, moulding, cabinet-making, custom doors, drawers, and hobbywood. 
Superior quality products and craftsmanship
Expansive award-winning specialty lumberyard
Founded in 1922, with generations of experience
Our on-site woodworking shop is ready to design, build & install your custom projects! Check out the creative work to come out of our team of expert woodworkers.